BROADCAST DATES
TELEVISION BROADCAST DATES
SO RIGHT SO SMART IS COMING TO SELECT PBS STATIONS ACROSS THE COUNTRY IN 2015!
The following is a current list of air times and stations.
Screenings will continue to be added and this list
will be updated regularly in the coming weeks.
Please check back as more stations complete their scheduling.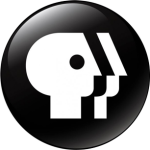 PLEASE NOTE: Dates are SUBJECT TO CHANGE and viewers should always check local listings / electronic guides for dates, times and channel numbers/designations in their regions.
| STATE | CITY | CHANNEL | DAY | DATE | TIME |
| --- | --- | --- | --- | --- | --- |
| AK | Anchorage | KAKM+-7 | Thursday | 1/8/2015 | 9:00 PM |
| AK | Anchorage | KAKM+-7 | Friday | 1/9/2015 | 12:00 AM |
| AK | Bethel | KYUK-LP | Thursday | 1/8/2015 | 9:00 PM |
| AK | Bethel | KYUK-LP | Friday | 1/9/2015 | 12:00 AM |
| AK | Juneau | KTOO-3.1 | Thursday | 1/8/2015 | 9:00 PM |
| AK | Juneau | KTOO-3.1 | Friday | 1/9/2015 | 12:00 AM |
| AK | Kodiak | KMXT-LP | Thursday | 1/8/2015 | 9:00 PM |
| AK | Kodiak | KMXT-LP | Friday | 1/9/2015 | 12:00 AM |
| AZ | Phoenix/Tempe | KAET-8.2 Life | Friday | 1/16/2015 | 11:00 PM |
| AZ | Tuscon | UA Channel | Thursday | 1/22/2015 | 8:00 AM |
| AZ | Tuscon | UA Channel | Friday | 1/23/2015 | 2:00 AM |
| AZ | Tuscon | UA Channel | Sunday | 1/25/2015 | 4:00 PM |
| AZ | Tuscon | UA Channel | Monday | 1/26/2015 | 3:00 AM |
| AZ | Tuscon | UA Channel | Thursday | 1/29/2015 | 2:00 PM |
| CA | Bakersfield | KCET-28.2-Link | Tuesday | 1/13/2015 | 2:00 PM |
| CA | Bakersfield | KCET-28.2-Link | Thursday | 1/15/2015 | 2:00 PM |
| CA | Bakersfield | KCET-28.2-Link | Saturday | 1/17/2015 | 2:00 PM |
| CA | Los Angeles | KLCS-58.1 | Tuesday | 1/6/2015 | 10:00 PM |
| CA | Los Angeles | KCET-28.2-Link | Tuesday | 1/13/2015 | 2:00 PM |
| CA | Los Angeles | KCET-28.2-Link | Thursday | 1/15/2015 | 2:00 PM |
| CA | Los Angeles | KCET-28.2-Link | Saturday | 1/17/2015 | 2:00 PM |
| CA | San Bernardino | KVCR-24 | Sunday | 12/21/2014 | 7:00 PM |
| CA | Santa Barbara | KCET-28.2-Link | Tuesday | 1/13/2015 | 2:00 PM |
| CA | Santa Barbara | KCET-28.2-Link | Thursday | 1/15/2015 | 2:00 PM |
| CA | Santa Barbara | KCET-28.2-Link | Saturday | 1/17/2015 | 2:00 PM |
| CO | Broomfield | CPT-12.1 (KBDI) | Sunday | 2/8/2015 | 8:00 PM |
| CO | Broomfield | CPT-12.1 (KBDI) | Monday | 2/9/2015 | 3:00 AM |
| CO | Broomfield | KBDI-12.2 | Thursday | 1/29/2015 | 7:00 PM |
| CO | Broomfield | KBDI-12.2 | Friday | 1/30/2015 | 3:00 AM |
| CO | Colorado Springs | K32EO | Sunday | 2/8/2015 | 8:00 PM |
| CO | Colorado Springs | K32EO | Monday | 2/9/2015 | 3:00 AM |
| FL | Cocoa Beach | WEFS-68.1 | Tuesday | 5/19/2015 | 9:00 PM |
| FL | Tampa | WUSF-16.4 Knowledge | Tuesday | 1/13/2015 | 10:00 PM |
| FL | Tampa | WUSF-16.4 Knowledge | Wednesday | 1/14/2015 | 1:00 AM |
| FL | Tampa | WUSF-16.4 Knowledge | Wednesday | 1/14/2015 | 4:00 AM |
| FL | Tampa | WUSF-16.4 Knowledge | Wednesday | 1/14/2015 | 10:00 AM |
| FL | Tampa | WUSF-16.4 Knowledge | Wednesday | 1/14/2015 | 1:00 PM |
| FL | Tampa | WUSF-16.4 Knowledge | Wednesday | 1/14/2015 | 4:00 PM |
| FL | West Palm Beach | WXEL-42 | Friday | 1/23/2015 | 12:00 PM |
| FL | West Palm Beach | WXEL-42 | Tuesday | 1/27/2015 | 1:00 PM |
| IL | Chicago | WYCC-20 (SD) | Saturday | 1/10/2015 | 6:00 PM |
| IL | Chicago | WYCC-20 (SD) | Sunday | 1/11/2015 | 7:00 PM |
| IL | Chicago | WYCC-20.1 (HD) | Saturday | 1/10/2015 | 6:00 PM |
| IL | Chicago | WYCC-20.1 (HD) | Sunday | 1/11/2015 | 7:00 PM |
| IL | Davenport | WQPT-24 | Wednesday | 1/7/2015 | 8:00 PM |
| IL | Davenport | WQPT-24 | Thursday | 1/8/2015 | 1:00 AM |
| IL | Rockford | WQPT-24 | Wednesday | 1/7/2015 | 8:00 PM |
| IL | Rockford | WQPT-24 | Thursday | 1/8/2015 | 1:00 AM |
| IL | Rockford | WQPT-DT2/HD | Wednesday | 1/7/2015 | 8:00 PM |
| IL | Rockford | WQPT-DT2/HD | Thursday | 1/8/2015 | 1:00 AM |
| IN | Muncie | WIPB-49.1 | Wednesday | 1/7/2015 | 4:00 AM |
| MI | East Lansing | WKAR-23.2 W | Thursday | 1/15/2015 | 8:00 PM |
| MI | Grand Rapids | WGVU-35.1 HD | Sunday | 1/11/2015 | 3:00 PM |
| MI | Grand Rapids | WGVU-35.1 HD | Wednesday | 1/14/2015 | 2:00 AM |
| MI | Kalamazoo | WGVK-52 | Sunday | 1/11/2015 | 3:00 PM |
| MI | Kalamazoo | WGVK-52 | Wednesday | 1/14/2015 | 2:00 AM |
| MI | Kalamazoo | WGVK-HD | Sunday | 1/11/2015 | 3:00 PM |
| MI | Kalamazoo | WGVK-HD | Wednesday | 1/14/2015 | 2:00 AM |
| NY | Elmira | WCNY-24.1 | Friday | 1/23/2015 | 1:00 PM |
| NY | Syracuse | WCNY-24.1 HD | Friday | 1/23/2015 | 1:00 PM |
| OH | Athens | WOUB-20.2 Classic | Sunday | 1/11/2015 | 1:00 AM |
| OH | Athens | WOUB-20.2 Classic | Friday | 1/23/2015 | 11:00 PM |
| OH | Cincinnati | WCET-48 | Sunday | 1/4/2015 | 6:00 PM |
| OH | Cincinnati | WCET-48.1 HD | Sunday | 1/4/2015 | 6:00 PM |
| OH | Columbus | WOSU-34.2 | Tuesday | 1/6/2015 | 8:00 PM |
| OH | Portsmith | WPBO-.32 | Tuesday | 1/6/2015 | 8:00 PM |
| OH | Wheeling | WOUC-44.2 Unlimited | Monday | 1/5/2015 | 4:00 AM |
| OH | Wheeling | WOUC-44.2 Unlimited | Sunday | 1/18/2015 | 9:00 PM |
| OH | Wheeling | WOUB-20.2 SD | Sunday | 1/11/2015 | 1:00 AM |
| OH | Wheeling | WOUB-20.2 SD | Friday | 1/23/2015 | 11:00 PM |
| OK | Cheyenne | KWET-12 | Tuesday | 1/20/2015 | 11:00 PM |
| OK | Eufaula | KOET-3 | Tuesday | 1/20/2015 | 11:00 PM |
| OK | Oklahoma City | OETA-13 HD & SD (KETA) | Tuesday | 1/20/2015 | 11:00 PM |
| OK | Tulsa | KOED-11 | Tuesday | 1/20/2015 | 11:00 PM |
| PA | Philadelphia | WHYY2 | Tuesday | 1/6/2015 | 6:00 PM |
| PA | Philadelphia | WHYY2 | Wednesday | 1/7/2015 | 11:00 PM |
| RI | Providence | WSBE-36.1 | Thursday | 1/29/2015 | 10:00 PM |
| SC | Allendale | WEBA- 14.3 W | Wednesday | 1/28/2015 | 8:00 AM |
| SC | Beaufort | WJWJ-16.3 W | Wednesday | 1/28/2015 | 8:00 AM |
| SC | Charleston | WITV-7.3 W | Wednesday | 1/28/2015 | 8:00 AM |
| SC | Columbia | WRLK-35.3 W | Wednesday | 1/28/2015 | 8:00 AM |
| SC | Conway & Florence | WHMC-23.3 W | Wednesday | 1/28/2015 | 8:00 AM |
| SC | Florence | WJPM-33.3 W | Wednesday | 1/28/2015 | 8:00 AM |
| SC | Greenville | WNEH-38.3 W | Wednesday | 1/28/2015 | 8:00 AM |
| SC | Greenville | WNTV-29.3 W | Wednesday | 1/28/2015 | 8:00 AM |
| SC | Rock Hill | WNSC-30.3 W | Wednesday | 1/28/2015 | 8:00 AM |
| SC | Spartanburg | WRET-49.3 W | Wednesday | 1/28/2015 | 8:00 AM |
| SC | Sumter | WRJA- 27.3 W | Wednesday | 1/28/2015 | 8:00 AM |
| UT | Salt Lake City | KUEN | Saturday | 1/31/2015 | 9:00 PM |
| WA | Seattle | KCTS-9 HD | Sunday | 1/25/2015 | 4:00 PM |
| WA | Seattle | KCTS-9 | Sunday | 1/25/2015 | 4:00 PM |
| WA | Yakima | KYVE | Sunday | 1/25/2015 | 4:00 PM |
| WI | Milwaukee | WMVT-36.1 | Sunday | 1/25/2015 | 8:00 PM |
| WV | Grandview | WSWP-9.2 | Thursday | 1/15/2015 | 10:00 PM |
| WV | Grandview | WVPBS-.2 | Thursday | 1/15/2015 | 10:00 PM |
| WV | Huntington | WPBY-33.2 | Thursday | 1/15/2015 | 10:00 PM |
| WV | Huntington | WVPBS-.2 | Thursday | 1/15/2015 | 10:00 PM |
| WV | Morgantown | WNPB-.2 | Thursday | 1/15/2015 | 10:00 PM |
| WV | Parkesburg | WVPBS-.2 | Thursday | 1/15/2015 | 10:00 PM |